Implementation and Attestation Support
Payment Card Industry Data security standard is applicable when an entity stores, processes and/or transmits cardholder data and/or sensitive authentication data.
Kindly share your details for PCI DSS requirements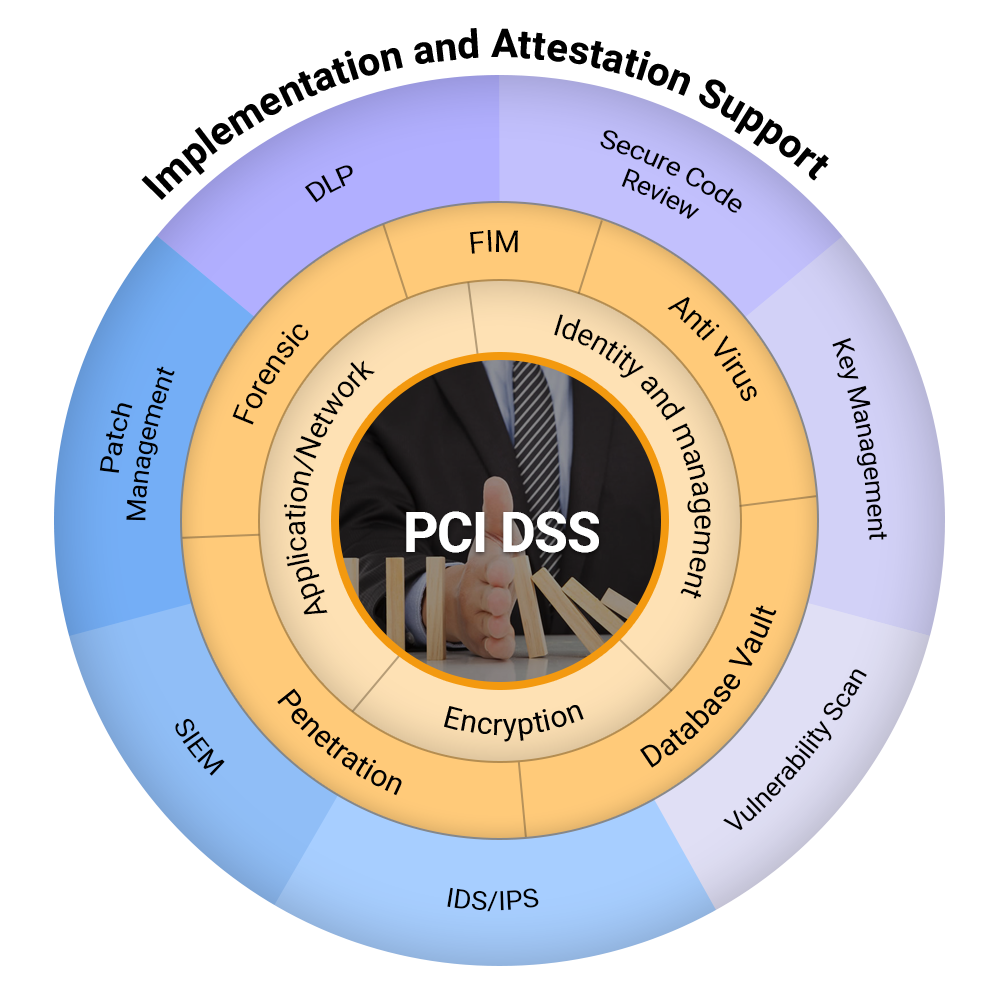 We advise you successful PCI DSS implementation through the following 6 steps journey.
Phase I - Understanding Business and Card Data
In this phase we are assessing your business, card data flow and the applicability of PCI DSS requirements
Phase II - Network Scope/Segmentation
In this phase we assess, and recommend thereby enabling you to define a network segment, which forms the basis of cardholder environment (CDE).
Phase III - Gap Analysis and Risk Assessment
In this phase we perform a detail gap analysis on applicable requirements, and provide detail recommendations. Recommendations include technology, people and process changes. We provide documentation support to ensure requirements
Phase IV - Implementation Monitoring
This is the longest phase. This phase is a tracking phase where we are interacting with you regularly to ensure all requirements are being tracked towards completion.
Phase V - Internal Audit
During this phase we are providing an independent opinion about the successful implementation, with additional recommendations if any.
Phase VI - Successful Certification
At this stage you have received successful QSA compliance on PCI DSS.
Outcome
A successful PCI DSS certified organisation receives Report on compliance (ROC)
What are Card Holder Data (CHD) and Sensitive Authentication Data (SAD)?

source: PCI DSS
What are the PCI DSS 12 Domains?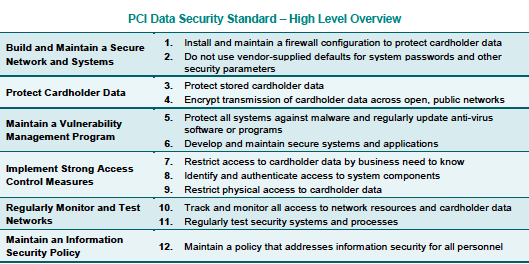 source: PCI DSS
PCI DSS has 290+ requirements. The attestation steps may involves testing 290 to 1000+ conditions depending upon the complexity of the network.
In Coral we will advise you the optimal approach to achieve successful PCI DSS compliance.